To be a trusted partner providing cutting edge solutions to our customers in Life Science by associating with world class manufacturers and in turn accelerating quality and timely response through our trained professionals for sustaining company's growth
Fortune Bioservices, a start up company was incorporated as private limited company in November 2014 , headed by people with more than a decade of experience in marketing and distribution of cutting edge Life Science products.
Headquartered in Chennai, the company is presently engaged in distribution and supply of various life science products such as, Kits, Reagents, Media, Laboratory plasticware, Liquid Handling and Instruments for Genomics, Cell Culture, Proteomics, Immunology, HLA typing and Plant Tissue Culture.
Applied Biosystems TaqMan SNP Genotyping Assays use TaqMan 5´‑nuclease chemistry to amplify and detect specific polymorphisms in purified genomic DNA samples. Each assay enables genotyping of individuals for a single nucleotide polymorphism (SNP) and consists of two sequence-specific primers and two TaqMan minor groove binder (MGB) probes with non-fluorescent quenchers (NFQ). One probe is labeled with VIC dye to detect the Allele 1 sequence; the second probe is labeled with FAM dye to detect the Allele 2 sequence.
Our predesigned TaqMan SNP Genotyping Human Assays are a genome-wide collection of millions of human assays, including common 1,000 Genome SNPs, HapMap SNPs, and coding SNPs.


Proven—gold-standard TaqMan chemistry and robust assay designs deliver accurate, reproducible, and reliable results
Easy—convenient single-tube format and simple workflow provide an easy path to trusted results; no optimization required
Relevant—extensive collection of predesigned human assays offers direct access to content that is relevant to your research
Tested—all human SNP genotyping assays are functionally tested to ensure allelic discrimination
TaqMan Universal PCR Master Mix is the ideal reagent solution when you need a master mix for multiple 5′ nuclease DNA applications. Applied Biosystems reagents have been validated with TaqMan assays and Applied Biosystems real-time systems to ensure sensitive, accurate, and reliable performance every time.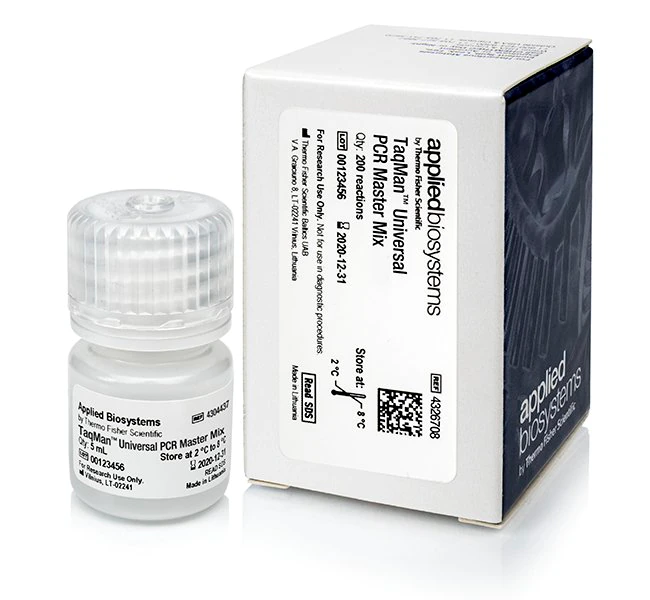 Human IL-21 Proquantum Immunoassay Kit
The ProQuantum Human IL-21 Immunoassay Kit is designed to provide quantitative measurements of human IL-21 in small sample volumes. Utilizing proximity-based amplification technology, the assay combines the analyte specificity of high-affinity antibody-antigen binding with the signal detection and amplification capabilities of real-time PCR to achieve a simple yet powerful next-generation protein quantitation platform. A user-friendly workflow combined with intuitive software for analytics enables sample-to-answer in just 2 hours.
ProQuantum immunoassays utilize a matched pair of target-specific antibodies, each conjugated to a DNA oligonucleotide. During antibody-analyte binding, the two DNA oligos are brought into close proximity, which allows for ligation of the two strands and subsequent creation of a template strand for amplification. This platform leverages the sensitivity and large dynamic range of Applied Biosystems TaqMan real-time PCR technology
| | | | | |
| --- | --- | --- | --- | --- |
|   | Uncoated and antibody pair kits | Coated ELISA kits* | Instant ELISA kits | ProQuantum kits |
| Overnight coating required | Yes | No, pre-coated plate | No, pre-coated plate | No coating required |
| Analytical sensitivity** | <5 pg/ml | <5 pg/ml | <5 pg/ml | <1 pg/mL |
| Dynamic range** | <7.8-500 pg/ml | <7.8-500 pg/ml | <7.8-500 pg/ml | <1.6-5,000 pg/mL |
| Sample volume | 10-100 µL | 10-100 µL | 25-50 µL | 2-5 µL |
| Hands-on time | 1 hr 45 mins | 1 hr 20 mins | 20 mins | 30 mins |
| Incubation time** | Overnight | 2.5-4 hr | 4 hr | 1 hr |
| Instrumentation needed | Microplate reader, absorbance | Microplate reader, absorbance | Microplate reader, absorbance | qPCR instrument |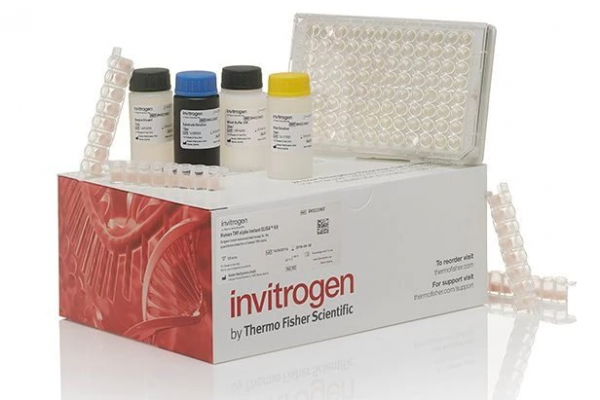 Lipofectamine™ 3000 Transfection Reagent
Successfully transfect the widest variety of biologically relevant cell types with a reagent that offers:
Superior performance—our highest efficiency reagent for difficult-to-transfect cells
Improved cell viability—gentle on your cells, with low toxicity
Versatile—one reagent for DNA, RNA, and co-transfection
Efficiently Transfect Difficult-to-Transfect Cells
Lipofectamine™ 3000 reagent is designed to efficiently transfect difficult-to-transfect cells, yielding superior transfection performance across the broadest array of cell types. Successfully transfected cell types include:
| | |
| --- | --- |
| Fibroblast (3T3, COS-7) | Myoblast (C2C12, L6 CRL-1458) |
| Hepatocyte (HepG2, HuH7) | Erythroleukemic cell (K562) |
| Breast carcinoma (MCF7, Hs578T) | Prostate carcinoma (LNCap) |
| Lung carcinoma (A549, NCI-H460) | Osteosarcoma (U-2 OS, Saos-2) |
| Colon carcinoma (Caco2, SW480) | Pancreatic carcinoma (PANC-1) |
| Skin melanoma (SK-MEL-28) |   |
Use the search bar above to easily find thousands of Invitrogen primary and secondary antibodies validated and cited for flow cytometry, IHC/IF/ICC, western blotting, ELISA and other applications.
Learn about our antibody products
*Primary Antibodies
*Secondary Antibodies
*Flow Cytometry Antibodies
*ELISA Kits
Additional products & services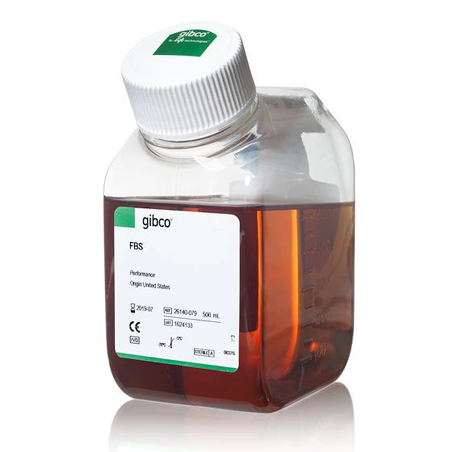 Fetal Bovine Serum, qualified, Brazil
Gibco fetal bovine sera offer excellent value for basic cell culture, specialty research, and specific assays, earning the trust of researchers with consistent quality and award-winning support that helps meet your research needs and budget requirements
Sera Category: Value (Standard)
Origin: Brazil
Virus and Mycoplasma Tested. Supplied with a Certificate of Analysis detailing QC results.
We

have

many

partners

with

outstanding

growth.